Nathan is the founder of United Nathan Productions. The head Nathan, if you will. He has more than two decades of experience in the film industry and a bottomless affection for his work. His background in dramatic films means that even his work on corporate videos include a strong element of storytelling.

Projects that United Nathan Productions produce are varied and include documentaries, commercials, dramatic films, corporate videos and promos, web and social media content, photography, and much more.
The opportunity to move an audience—to make them feel—through the magical medium of film fuels Nathan and his team.
United Nathan Productions is a global media company focused on directing and producing. The Nathans have directed a handful of award-winning films with no plans to stop pushing creative boundaries and delighting clients.
I am always amazed at Nathan's creative ideas and his flawless execution of them.

Ron Tibbett Festival Director, Magnolia Film Festival
What Nathan did for us was just shy of a miracle. In a very short time frame, he created a finished project that not only met our expectations, but exceeded them!

Major Samual Frame Executive Director, The Salvation Army
I have worked with Nathan on several projects over the last few years. He is extremely talented and I have been thrilled with the results.

Audrey Hyams Romoff President and Owner, OverCat Communications
Mission: To create a video for Better Together BC "Multigenerational" Hands-on Cook-off Contest
Grand Prize Winner 2015
Grand Prize Winner 2014
Grand Prize Winner 2013
Grand Prize Winner 2011
Runner Up 2015
Runner Up 2013
Runner Up 2010
Honorable Mention 2012
Short Dramatic Film
 Jury Award for Best Dramatic Short – Film Fest New Haven (Connecticut), April 4 – 6, 1997
Best Alternative Film – Breckenridge Festival of Film  (Colorado), September 18 – 21, 1997
Special Commendation – Canadian International Annual Film & Video Festival, 1997
Kickstart Recipient – Directors Guild of Canada & Telefilm Canada
Documentary Series on Food
Best Documentary – Vancouver Web Fest 2015
Official Selection – San Francisco Web Fest 2015
Short Dramatic Film
Winner, Best Short Film – Comedy, The 6th Annual Magnolia Independent Film Festival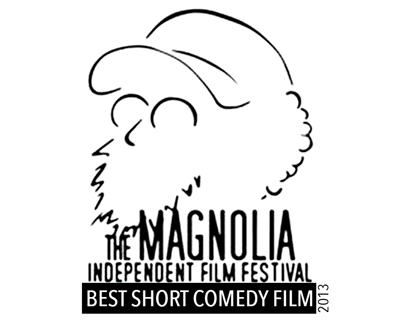 "Nathan is detailed oriented and very professional, I would recommend him"
Dominique Viau President, General Manager
"I have had the opportunity to work with Nathan as a camera operator and editor on several different projects over the last seven years. Ranging from Reality TV and Corporate videos to Music Videos and Short Films, his technical knowledge and creative input is always excellent and appreciated."
Dana Barnaby Writer, Producer, Director at Industrial Velvet Ent.
"I have worked with Nathan on several projects over the last few years. He is extremely talented and I have been thrilled with the results."
Audrey Hyams Romoff President and Owner, OverCat Communications
"Video production is daunting for the uninitiated, and expensive even for the experienced. Nathan's skill as an image capture expert is only exceeded by his mastery of the editing process. Both as a stills and video photographer, for both our design studio Industrial Brand and side project Foodists.ca, Nathan always brings an uncompromising commitment to quality to each shoot. I may not always understand why he's directing us to do certain things, but I'm always comforted by the knowledge that the final video or shots will be beautiful—more often than not exceeding our expectations. Highly recommended indeed."
Mark Busse Design Professional, Creative Community Activist & Food Fanatic
"Nathan has an unbelievable eye for creativity and perfection. Behind the camera or editing screens, I have witnessed his attention to detail and artistic presence time and time again, only to be astonished at the results he achieves with each new project. Having hired Nathan numerous times, his talents far exceed traditional videographers and photographers, as he always captures the true essence of the project at hand. If you seek quality, not quantity, and are willing to push the boundaries of art, Nathan is the only one to work with."
Joel Jaffe Sales & Marketing Executive, Business Strategist, Recovering Classical Musician and Ice Hockey Player
"I am always amazed at Nathan's creative ideas and his flawless execution of them."
Ron Tibbett Festival Director, Magnolia Film Festival
"What Nathan did for us was just shy of a miracle. In a very short time frame, he created a finished project that not only met our expectations, but exceeded them!"
Major Samual Frame Executive Director, The Salvation Army – Harbour Light
"Nathan was able to capture my vision and the completed version of the DVD, "Music Time" was everything that I expected and in fact, it received an "Exemplary Standard" from the accreditors during an agency evaluation. This recognition is difficult to earn and Nathan is to be commended for his excellent direction and production of this project."
Sue Melnychuk, Deaf Children's Society of BC
"Simple ordinary words can never express what you did. What I just finished watching, a piece of history, footage that I had never seen, put together with such love and such unbelievable expertise. Everything that you did is absolutely amazing… the music… everything. It blows me away. I will treasure it forever and ever."
Vivian Louise Taylor
"Nathan's talents on and off set were professional as he seemed to master everything from the organizing of his crew to the camera work, the directing, and the post production components as though they were second nature to him. Our final product was a multi-faceted with separate movie elements for distribution and for our website.  Both have received great feedback and I feel they have really helped our company grow."
Barron S, Write This Down Productions
"We were very impressed by your talent, professionalism and organizational skills that you exhibited on this project. Your creative input and direction were invaluable and your eye for angles, lighting, etc have made the music video a success. Jodi Smith JLS Management "…thanks for allowing us to use your fantastic timelapse movie on the Canstruction website. As a result of your video, I was able to sign up Global TV as a sponsor of this year's event. So I owe you a big THANK YOU!"
Cindy Lemaire Event Producer, Canstruction Vancouver